Spandandeep is a NGO work towards the empowerment of person with disabilities and under priviledged children and youths for their education and skilling to become an independent. We are working for these children and youths in rural location.
Spandandeep look after individual support, Corporate through CSR support for educate atleast 100 visually impaired and 50 under priviledged children for this academic year.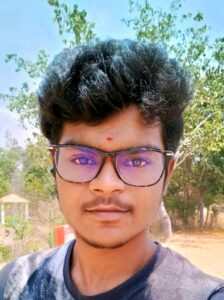 Doreraj C who is a child of disabled parent belong to Badravati. His
mother is a visually impaired and his father is a auto driver. He has
one elder brother who is working in a private factory.
Doreraj has done his schooling in Rakum high school and scored 74%
marks in SSLC in 2016. Then He continued Puc in his native place and
scored good marks.
At present, He is pursuing B.Sc 2nd year in National college. We have
supported for his education by paying tuition and admission fees. He
is a student with great compassion and patience because he has served
for visually impaired students for many years with dedication.
Even He was assisting as a scribe for SSLC students for visually
impaired to help score very high marks. Now, He is a part of NCC and a
volunteer of Spandandeep Foundation.